Synopsis of SHOCK: a Memoir by Penny Fisher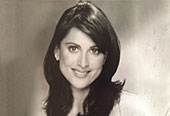 Penny Fisher was on vacation with her family, packing to go home, when she began to feel ill and very disoriented.  She asked her husband to take her to an urgent care facility, where they read her temperature at 104.5 and sent her by stretcher to the emergency room.  There, doctors could find nothing wrong with her, and in spite of an inner voice that told Penny that something was wrong, she and her husband left the hospital.  24 hours later she was on life support and her husband was told to say his goodbyes.
Doctors induced a coma, and Penny was found to be suffering from Toxic Shock from the Strep A virus.  3 months later she woke up, to searing pain, hands and feet that had turned black, and the beginning of a long battle to regain her life, for herself and for her family.
Shock is the remarkable story of what Penny Fisher endured both while comatose and during her long, painful recovery.  It describes the visions, hallucinations and messages Penny received while in her coma. It tells of the vigil held by her friends and family while they followed her body's many illnesses, and how her 6 and 8 year olds, who had no contact with her for four months, were taken care of.  It also talks of the vivid moment after three months where Penny broke through the grey fog and came back into her life…and realized what had transpired, and how much pain she was in.
When Penny Fisher came out of her coma, her hands and feet were black, she weighed 90 pounds, and she was bald.  Because blood had been diverted from her extremities to her failing organs during her coma, Penny lost 7 fingers, her left leg and her right foot.  She had been a head-turning woman and model, and now had to adjust to a body she could no longer take for granted.  Shock explores going from being a woman who knows she is beautiful to one who has to face humiliating moments as she can no longer control every part of her body and how she is seen.
Shock tells of the illnesses, including septic shock, pneumonia, and swelling of the brain, that she endured in her coma, but most of all it is the story of Penny Fisher's remarkable recovery and determination to rebuild her life.  We meet the three unforgettable friends who brought their strong personalities and fashion sense to the hospital, essentially setting up camp there, and who became instrumental as Penny rebuilt her life. We meet Penny's family and how each member sustained her, while giving her a reason to fight.
Penny Fisher writes, "This book is about my journey through heaven and hell, literally. It is about shedding the tubes attached to my body one by one, and smashing every expectation of the medical experts, while putting myself back together piece by piece, and landing back on my feet (albeit, my prosthetic feet!). This book will chronicle all the pieces of my recovery—and my many setbacks–from fitting multiple prosthetics to growing my hair back, and actually THRIVING again. Skiing, biking, dancing, playing tennis and yes, even modeling again too.  I hope this book will raise awareness about advocating for oneself in times of sickness and trouble, and knowing that we need to trust ourselves when something is really wrong.  I hope that my story will serve as a reminder of what is real and important in life—and I hope that my message of true love conquering all is heard and felt."
Shock is a story of what happens when a person who is living a life she loves nearly loses it all in a moment—and has to fight inch by inch to get it back.   Penny Fisher, proud wife and mother of a 12 and 14 year old, inspires everyone who knows her.  Shock is a mediation on not just who we can be against overwhelming odds, but on how humor, determination, and sustaining love can get us through battles more overwhelming than we ever dreamed we'd face and come out thriving and with life even richer on the other side.
Writen by Penny Fisher

Penny Fisher has not only survived an unbelievable trauma, but also she has thrived. She is working on her memoir, and is available as a motivational speaker and mentor. To contact her, email: [email protected].