Penny Fisher Recaps Weekend Events Benefitting Adaptive Adventures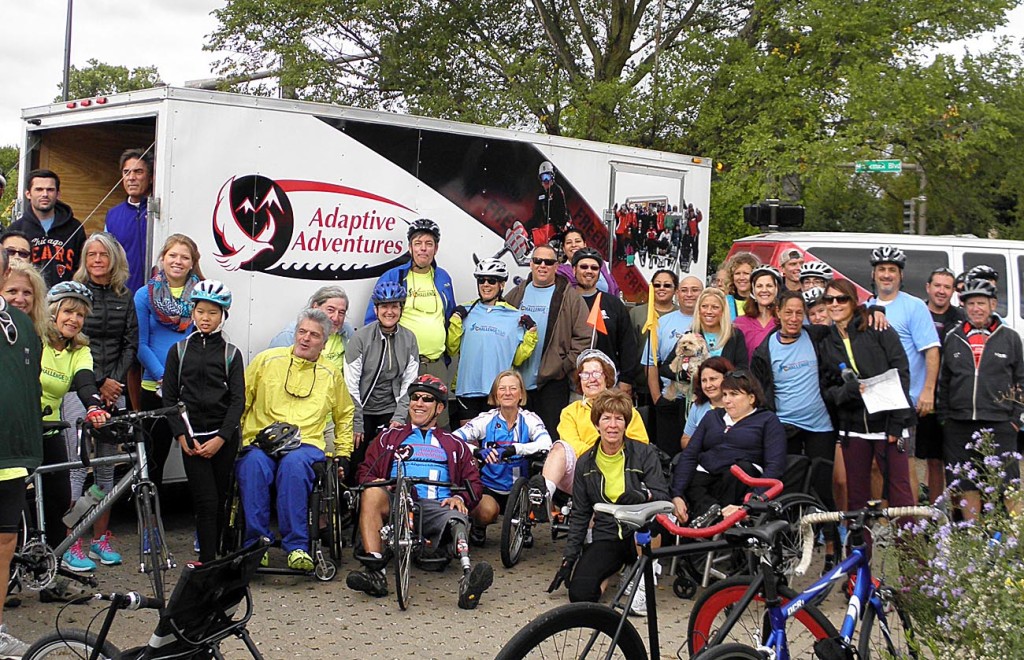 Hello everyone,
This past weekend was magical for me. They say "giving is the best way to cure what ails you," and give we did! Friday night was the fundraiser and kickoff party for the Adaptive Adventures Challenge Tour which took place on Sunday 9/21 in Evanston. Every year, Adaptive Adventures joins the century bike race at the Evanston Ecology Center to ride anywhere between 10 and 100 miles. Proceeds from both events benefit the wonderful programs at Adaptive Adventures.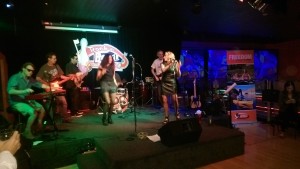 Let's start with Friday night…. Jeff Tomcheck, chef extraordinaire of the north shore recently joined forces with Steve Goldschmidt of the Alley Bowling Lanes and Pub to create an energetic and fun place to hear live music. And speaking of music, Dr. LJ played their hearts out on stage. One of my closest friends, Jackie Eisenberg joined forces with Larry Stienway to form this outstanding band, and they donated their time and talent to the Adaptive Adventures cause.
I might have to start a website just for Jackie's groupies. She and Laura on vocals warmed my heart and rocked everyone. In total, about 200 beautiful and generous people showed up.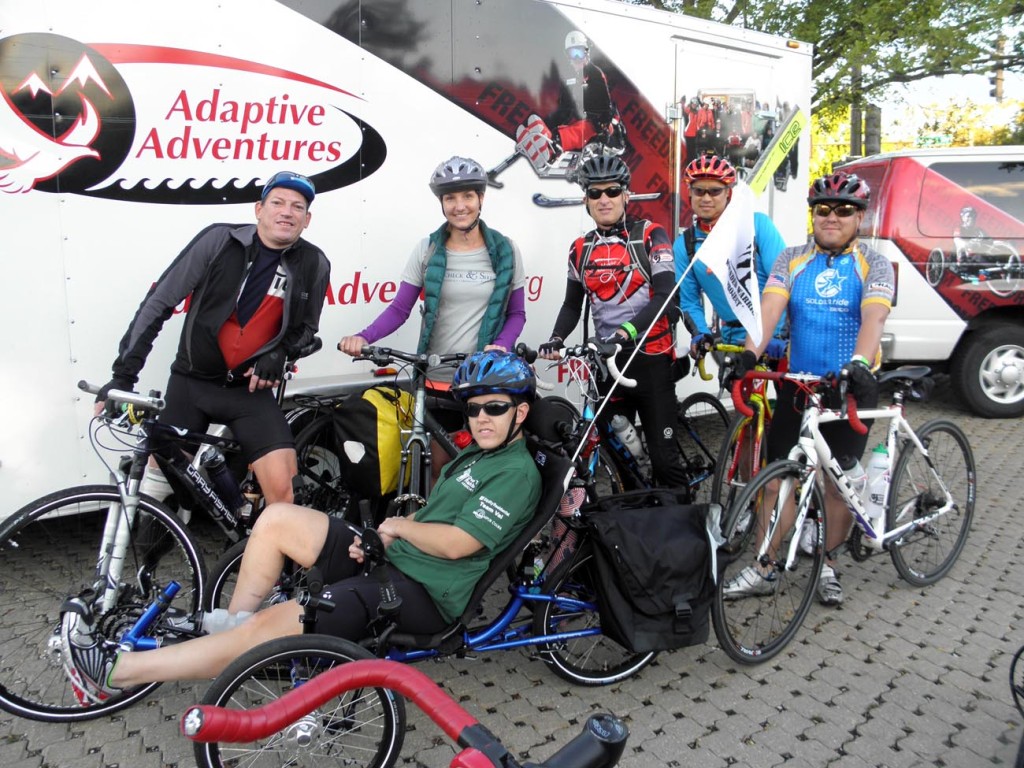 About Adaptive Adventures
Adaptive Adventures is a charity founded by Matt Feeney and Joel Berman, it is a charity that gives anyone with any disability the means to "adapt" to enjoy adventure sports such as biking, kayaking, rock climbing and skiing, just to name a few.
Their mission is to provide progressive outdoor sports opportunities to improve quality of life for children, adults and veterans with physical disabilities and their families.
Thank you everyone for a special weekend filled with hope and love.
Sincerely,
Penny
Writen by Penny Fisher

Penny Fisher has not only survived an unbelievable trauma, but also she has thrived. She is working on her memoir, and is available as a motivational speaker and mentor. To contact her, email: pennyfisher11@comcast.net.