Beauty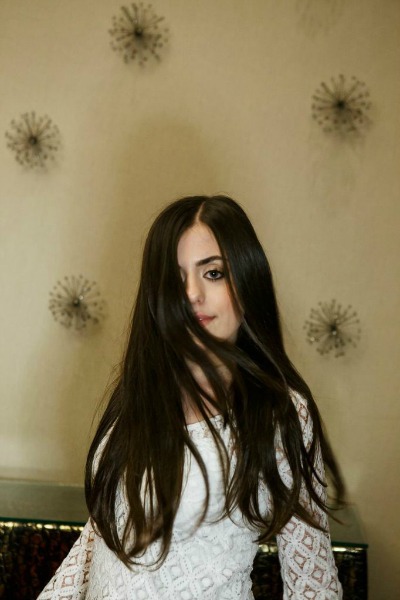 Last weekend family and friends celebrated our daughter, Sloan, entering into young womanhood.
The night of Sloan's party, I spoke from the heart– the piece below is my written tribute to Sloan on inner beauty as well as blossoming external beauty.
Hope this resonates with you.
Sloan. Empathetic, sympathetic, warm, poised, savvy, caring, and loving.
I remember going for my ultra sound for my second pregnancy. I already had my amazing son, Ross, and was on cloud 9. Now I wanted to complete my family with a girl. I had Bubbe with me and I swear I think she paid that nurse to give me a girl! Because when this nice nurse confided that I was having you, Bubbe and I screamed so loud that the nurse just kindly left us alone and shut the door. From that moment on I left no stone unturned at the fashion baby boutiques, searching for your little outfits and actually finding a mini fake fur coat. No wonder you have become such a fashionista!
Never would I have dared fantasize about a daughter such as you. I can recall many times, when you were just this tiny girl wearing these incredible baby outfits coming over to me with those enormous eyes and you would climb onto my lap and hug me for what seemed like forever. We would just stop whatever we were doing and stay like that, heart to heart, really enjoying our personal moment.
You and Ross are my are my greatest joy and have given my life it's deepest meaning. Sorry Marshan.
As a Bat Mitzvah, you have turned the corner into young womanhood.
From this time forward, A lot will be said about the kind of person you are becoming and how lovely you are.
You are growing into a real physical beauty– but as everyone who knows you knows, you have always had an astonishing internal beauty. True beauty is what lives on the inside, and reflects through you. If the eyes are the window to your soul – then your eyes being among your most noted attributes, unveil your magnificent soul.
As we know all too well, things can radically change in an instant. But your soul, who you are, stays a constant.
Real physical beauty is sometimes a gift from god that can be a nice blessing. However, the essence of you and who you are will always remain as the truest beauty.
Today, on the bema, you spoke of empathy. All the qualities that I referenced at the beginning of this tribute are what make you the wonderful daughter, friend and sister that you are today.
I feel lucky to not only have you as my daughter, but as my very best friend as well.
I love you.
Penny
Writen by Penny Fisher

Penny Fisher has not only survived an unbelievable trauma, but also she has thrived. She is working on her memoir, and is available as a motivational speaker and mentor. To contact her, email: [email protected].